Mapping Displacement and Gentrification in Bogotá
Bogotá, the capital city of Colombia, is a prime example of how tabula rasa strategies of urban renewal lead to rapid gentrification, leaving residents in precarious and vulnerable situations. Recognizing that neighborhoods across the city differ significantly based on the estrato system, cultural context, and population, it is critical to explore the unique characteristics and patterns of displacement and gentrification at the neighborhood level.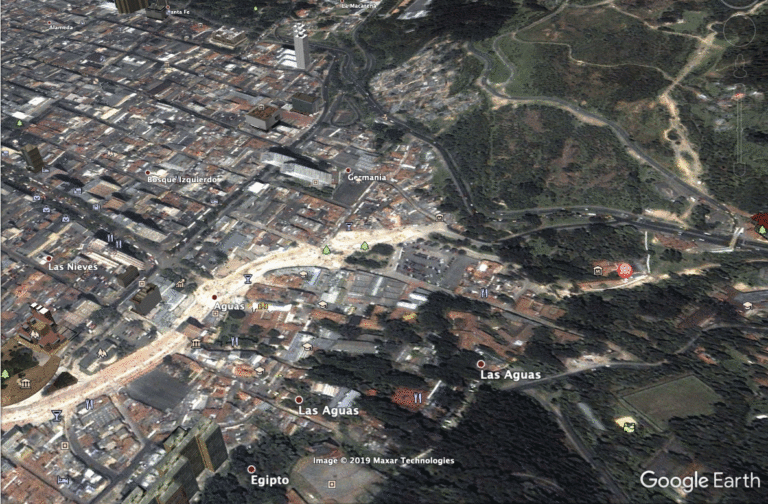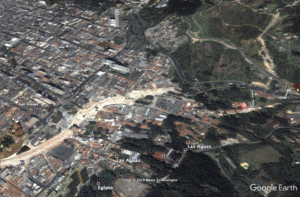 1. Las Aguas – Neighborhood stakeholders are asserting their agency and negotiating benefits in small area plans, impacting Bogotá's future planning processes.
In Las Aguas, a community organization made up of diverse stakeholders that cut across class, age, and occupation built a broad coalition against the original urban renewal plans for the area. They successfully negotiated terms of development that created concessions for community benefits, such as a ten year estrato freeze for buildings.
Other localities are looking at this example of participatory planning in Las Aguas as a promising practice and are exploring the policy transfer potential of such negotiations in other planning contexts. The notion of participatory planning is still nascent in Bogotá, but Las Aguas' process fundamentally shifted community perceptions of how residents could interact with planning from an antagonistic framework toward negotiated coexistence.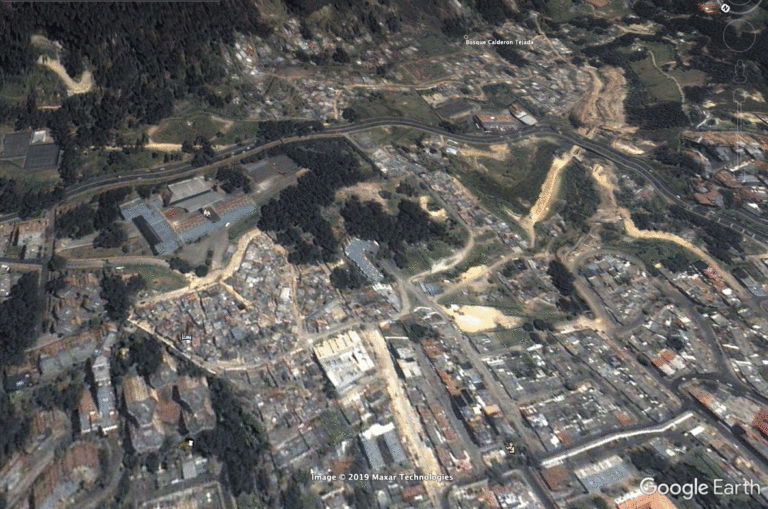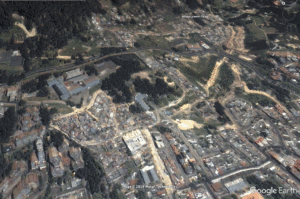 2. Los Olivos and Juan XXIII – Increasing market pressures trigger existing social networks to build capacity among communities to be able to navigate opaque legal and finance systems. 
Much of the development and real estate deals within Bogotá happen behind closed doors. The technical knowledge needed to understand the function of fiducias and act within the given systems that govern real estate transactions put residents at a disadvantage, especially in areas that are currently facing mounting market pressure to develop. The piecemeal development of Los Olivos happened in part due to the lack of resident knowledge that individual assets were tied to the neighborhood's collective decision-making; as a result, residential assets were held for decades without consensus. However, the residents within Juan XXIII, a closely-knit neighborhood, took heed and spread news of developers offering payment for houses to each other, activating the existing social network to be aware of the issue and educate themselves on their rights and how individual actions have major neighborhood-level ramifications.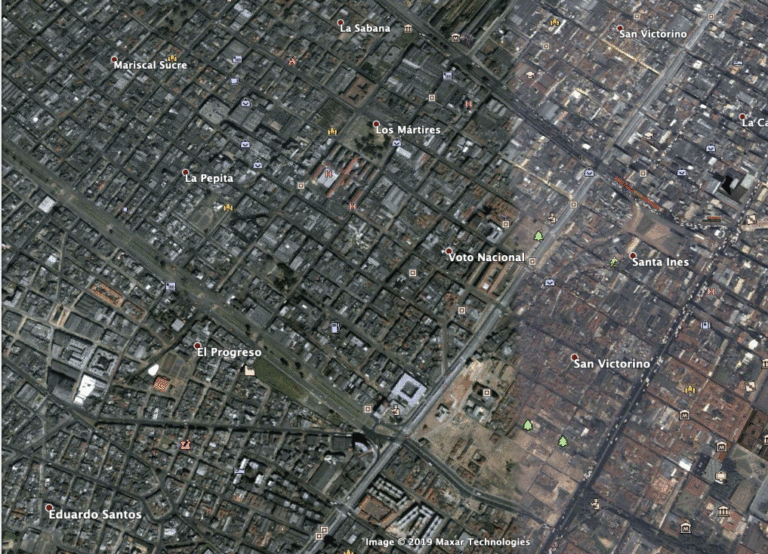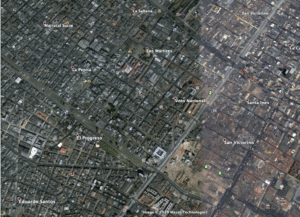 3. El Bronx/La L – Urban renewal is the final stage in a long process to actively divest a neighborhood of its ability to resist displacement.
Urban renewal is regularly presented as the route to the restoration of economic and social activity in the center city. Even in 2019, planes parciales invoke urban renewal strategies, calling for the complete demolition of existing structures. However, urban renewal may actually be the final stage of intentional state disinvestment that comes after years of undermining communities.
In the absence of state investments and services in La L, residents created their own social services and codes of conduct that helped them adapt to the vulnerabilities of disinvestment. The structure and security formed by residents – both la gente en la calle and la gente de la calle – created informal networks that helped resist displacement and further disenfranchisement. 
4. Planes parciales are often not effective instruments to meet the need for housing of existing or future communities.
Development frameworks like planes parciales and urban action units have been unsuccessful thus far because of their top-down nature and lack of stakeholder engagement. Los Olivos demonstrates how the lack of a transparent public process has stifled the goals of both private developers as well as longtime residents to construct new housing. Similarly, PP Fenicia faced obstacle after obstacle before providing residents and business owners a seat at the negotiation table; without their consent and involvement, the project will not reach the 51 percent threshold required by Ley 388 of 1997 (the National Redevelopment Law).